ALTRENOTTI has been cooperating with designers for decades, creating new collections and satisfying the needs of the most demanding customers. Altrenotti is sure that a different view on the same things, the exchange of ideas as well as the cultural exchange are valuable components of the creative process.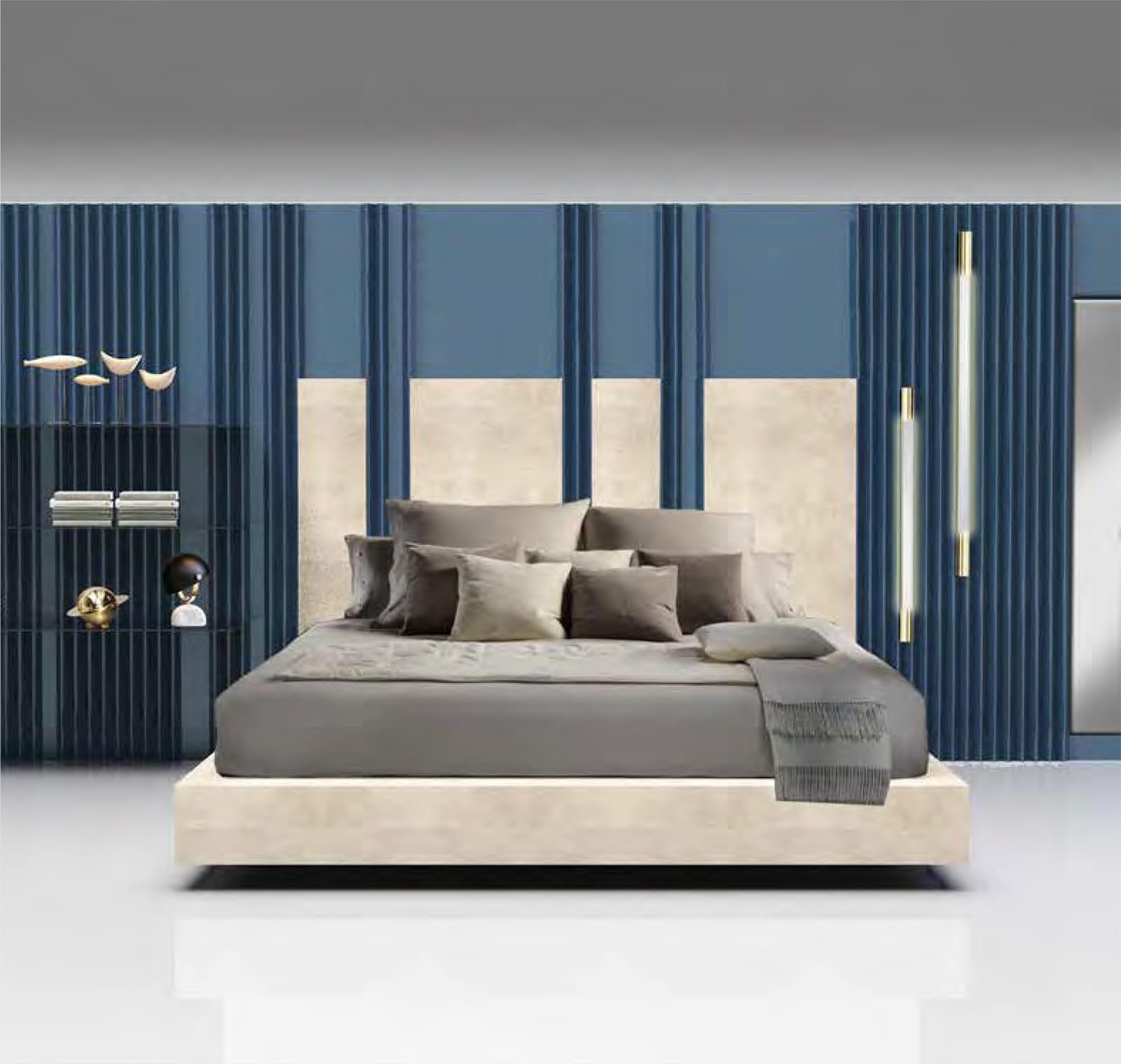 In 2022, a joint project between ALTRENOTTI and Vigano' Design Studio was born under the leadership of the famous designer Giuseppe Vigano'.
Having a quality mattress is essential for a good sleep, but it's just as important to create a cozy and relaxing bedroom. Modular boiserie, designed by Viganò Design Studio, creates a unique cozy atmosphere in the bedroom.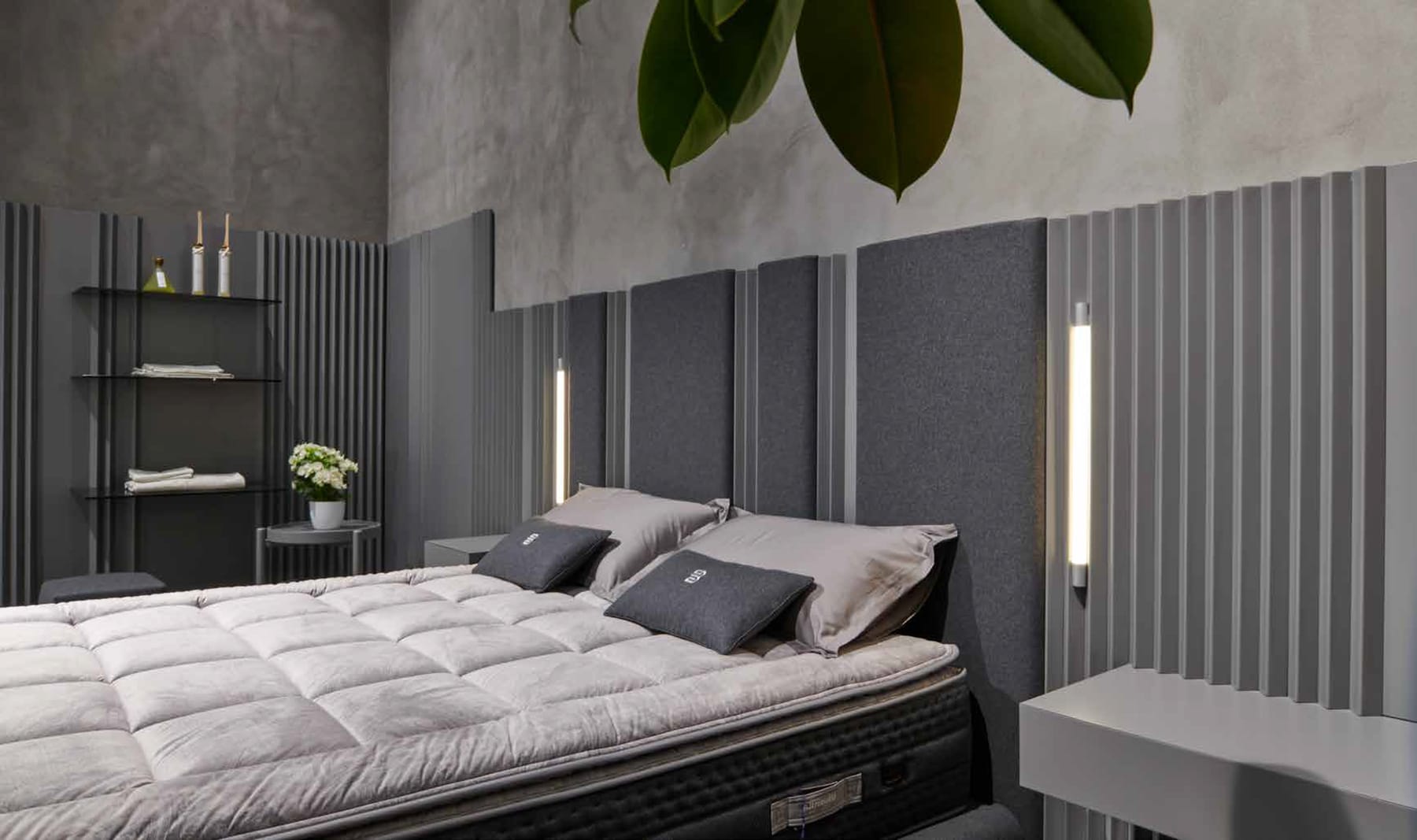 Designed by Giuseppe Vigano' for the Altrenotti factory, the curved profile of the Curvy bed, reminiscent of an endless wave, creates a soft and comfortable volume. Partially hanging frame allows you to highlight the bed below, creating a cozy and relaxing atmosphere. On the occasion of the Salone del Mobile 2022, this model was presented with an exclusive upholstery made of 100% stain resistant wool by Vitale Barberis Canonico in Classic Covering collections by Altrenotti. All Curvy bed covers are completely removable.